How can you make the most of the better times ahead?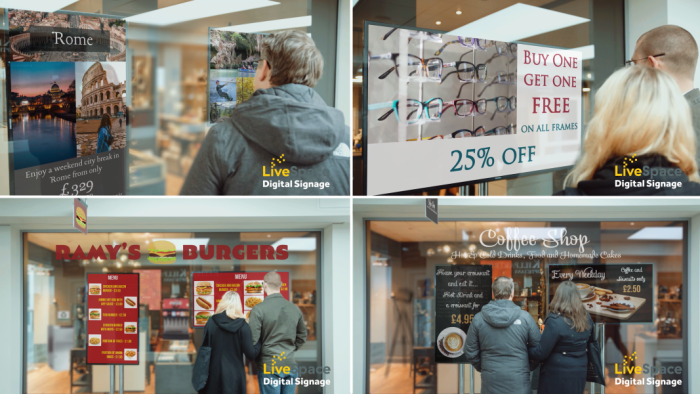 Hats off to those of you battling through in retail
It's little wonder the mood among retailers is low. Retail is being ravaged by lockdowns, import red tape, and economic uncertainty. And you might be wondering how you can salvage any success from 2021. Thankfully, there is light at the end of the tunnel.
Experts predict a more buoyant second half to the year. According to the KPMG/Ipsos Retail Think Tank: "pent up savings and demand, a more confident consumer, and a successful vaccine rollout will all help to support the recovery of the retail sector."
So, how can you make the most of the better times ahead? Firstly, let's keep our feet planted. Notice we're only saying better times ahead. We're not saying normal times, and we're certainly not saying boom times. But right now, we'll take that. So, what has changed, and what do we see happening next?
An Englishman's home is his castle.
They used to say an Englishman's home is his castle, but lately many have felt more like prisons. With fewer opportunities to escape, we've taken to DIY en masse, and homeware spending has shot up too. While the pendulum of discretionary spending will inevitably tip back towards leisure, travel and the other things we miss, we believe many changes are here to stay.
This means an immediate and ongoing need for retailers to adapt their offer and show how they have evolved to reflect the changes their customers are making. Digital signage is the fastest and most effective way to communicate how you've changed.
Work life balance is here to stay.
As a nation we've reclaimed hours previously lost to unnecessary activity, and we won't give them up again lightly. If you're anything like us, you probably miss the office (for the biscuits if nothing else). But that 5-day a week commute, well we're not in a hurry to get back to that.
Home working has driven a huge channel shift from high street to local shops, and an acceleration in the move to online. Click and collect, deliver to car, and all kinds of delivery innovations are set to remain.
This means city centre and out of town retailers having to work a whole lot harder with reduced footfall, and again, signage can help.
Bricks and mortar still have a job to do.
When people want to see products that they've looked at online, you can connect their online and in-store experiences better with tactical use of digital signage. Get them to the right place quickly with effective wayfinding, and back-up any offers they've seen online with matching content at the point of sale.
Every store closure brings opportunity.
While it's always a sad sight to see a vacant shop, market gaps are being created with every store that closes. Debenhams, Topshop and others weren't entirely without customers, and the opportunity is there for someone to mop up the shoppers left behind.
People aren't looking for carbon copies, but for more innovative businesses who get what shoppers want. Signage in the window lets you talk directly to customers who need a new place to shop.
Now more than ever, streamlining is key.
It fair to say there's never been space for fat in retail. Keeping costs low is not a choice, it's a necessity. LiveSpace helps retailers minimise their promotional costs and maximise the effectiveness of their offers. Remember we can even link to your back-office data using things like stock availability to make every customer an offer they can't refuse.
Now is also a good time to review your supplier list, think about the tasks your team perform, and ask what would be better outsourced. Remember, you're the retail expert, we're the digital signage expert. Work with us and we can help you make time for what matters most.
People stick with brands they trust in austere times.
The challenges we live through are an opportunity to strengthen customer relationships. Loyalty is forged through the mutual respect built between retailer and shopper in difficult times.
A nation who took its shopworkers for granted now recognises them as the lifelines they literally are. Use your screens to tell people you care, and that you appreciate their support. Link this to loyalty data where you have it and cement the relationship with incentives to return to your shops time and again.
LiveSpace is proven to payback in businesses like yours.
If you've not already invested in digital signage, now is the time. Let's end that feeling of frustration at seeing competitors do a better job of connecting with customers.
One very well-known high street brand we work with saw an immediate uplift in sales when they started using LiveSpace digital signage. This clothing retailer simply used our screens to promote an in-store offer in their window, a job usually done by posters.
The result was a sales uplift on the promoted items, making them the most popular selling items in the shop, in comparison to the prior sales period, when the same promotional price was available. The only difference was the change from conventional POS to digital signage.
Switching from fixed POS to digital signage brings big benefits.
One of the biggest benefits we give retailers is the ability to time limit your offers. If you use fixed POS like posters and shelf edge labels, despite everyone's best efforts there are often awkward conversations with customers, and unnecessary discounts given away, as people ask you to honour a promotion which should have closed but the POS has stayed up.
When you use LiveSpace digital signage you can time limit any offers so they simply disappear and are replaced by the next promotion.
LiveSpace digital signage is surprisingly affordable.
We know margins are tight in retail. That's why LiveSpace digital signage is built for affordability. We can get you started for just £20 per month.
If you want to know more about the return on investment you might see, you should check out our handy guide: measuring return on investment from digital displays.
You'll find it gives you a robust way to measure the impact digital displays can have on your balance sheet. And we don't just point out the benefits, we look at the real costs of implementation too.
Now let's talk about your business.
Speak to us today and we'll get you started with a free trial so you can see how LiveSpace will work for you.