Sports Betting
complete control.
Display your best markets on every screen in each location.
With LiveSpace you can…
Create slick, dynamic, eye-catching displays
Use live data from EPOS, Trading and other back-office systems
Schedule the display of information in advance, so that your markets are on display at the correct time
Automations allow business rules to be implemented to make management easy
Use video walls to create a compelling, immersive experience
Cloud based, multi-user solution
Here's some useful additional features to help you manage your screens
Scheduling enables you to set up all the Sports betting markets in advance and automatically deployed on screen when the time is right.
Grouping with LiveSpace lets you zone your content. People in different areas of the premises will see the markets and messages you want them to see.
Regionalisation lets you show content tailored to geographic areas. Now you can cater for different tastes and time-zones your group operates in.
Localisation On separate advertising screens it ensures all centrally created and managed content remains on-brand and consistent. But local managers are free to choose content from the list you provide and best serves their customers.
Call +44(0) 1453 820 840 today
or email hello@mrgsystems.co.uk
to arrange your free LiveSpace trial.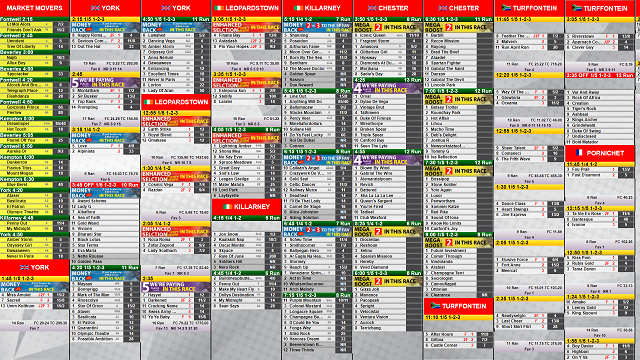 more in this section