End of lockdown - communicating clearly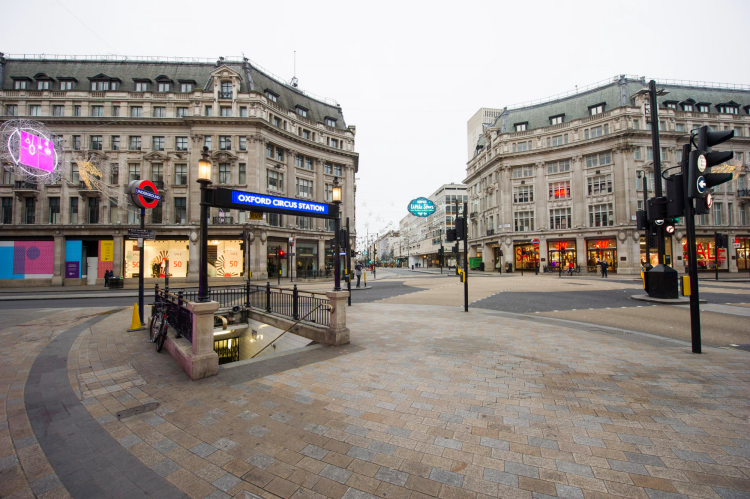 Can digital signage help you win more business whilst staying safe?
The only certainty in the months ahead is more change. We're all seeing frequent updates to social distancing, local lockdowns and rapidly implemented quarantines on international travellers. It's making business challenging for us all.
So how can you feel confident that whatever happens next, you'll be able to communicate clearly with your customers? We believe that digital signage has a vital role to play.
Let's look at some common scenarios for different types of business. People who we know digital signage can help.
Are you a hands-on service provider?
If the service you provide is hands-on, perhaps medical services, or in health and beauty, how can you build and maintain customer confidence?
You'll need to help people understand how they can safely book and use your service. That means giving reassurance upfront, so people can see you have their health and wellbeing as your number one priority.
That also means providing clear updates on latest changes, like wearing masks and demonstrating the other measures you have in place to mitigate risks. Information on digital screens at reception is the best way to allay fears and make people feel safe.
You can also use your screens to respond to new opportunities as they arise. As and when access to services change, promote the work that you can do so you can take as many bookings as it is safe to do.
How about food and beverage?
You'll need to show people your environment is a safe as it can be. Demonstrate that social distancing and other measures are in place so people can dine and drink with you in confidence.
If you have recently moved to prioritising pre-booked customers over walk-ins, you're likely to be experiencing the curse of the 'no-show'.
We can work with you to help mitigate some of the lost revenue by quickly readvertising availability as soon as it becomes clear your big booking isn't going to make it.
Screens at your venue door could let you show table availability as well as your menu, enticing people in with the great offers you have, and helping maximise occupancy. Vital if like most you are operating on a reduced capacity.
Inside you can also use screens to replace paper menus and to promote specials. All reducing contact whilst increasing sales.
And what about retailers?
Many of our treasured high street shops were in trouble before the lockdown even started. Covid-19 has been a hammer blow to trading, that few can stomach.
Using digital signage in-store can be a cost-effective way to communicate with customers whilst keeping your distance.
Screens let you provide product information without the need for customers to talk directly with your team members.
You can clearly explain your safety measures and inform people on important changes like one-way systems.
We could even help you use digital signage to advertise up to date availability on in demand products. Everyone remembers the shortages of toilet paper and hand sanitiser. Being able to show people walking by what you do, or don't have in stock, is a really helpful thing to do.
You can also promote other ways you can help like home delivery or click and collect.
Returning to the office, factory or other workplace?
After months of homeworking many of us are making our first tentative steps back in to our regular workplace. Whilst the job hasn't changed, the way we do it certainly has.
We all need to keep our teams and our visitors safe. This means sharing and regularly reinforcing best practice to keep people Covid secure in the workplace.
There is no doubt that engaging digital displays beat word of mouth or posters for relaying vital information.
And what about schools, colleges and universities?
The school gates are open again and seeing the strangest 'back-to-school' week any of us are likely to witness. Meanwhile our universities and colleges are preparing for a freshers' week like no other.
Social distancing is here to stay. But somehow keeping students in-line feels somewhat like trying to herd cats. Hats off to those of you managing that challenge.
What we do know of course is that younger folk are drawn to digital screens. Putting your critical Covid-19 management guidance on screen rather than on paper will help students recognise, retain and act on the guidance. And it will also enable you to keep things up to date as and when any of the advice changes.
Whatever business you are in digital signage can help.
In uncertain times people look for confidence. Having digital screens can let you reach customers who would otherwise walk on by.
We're here to help, so let's speak today. We want to talk about your challenges and help you create solutions.
Call us today on 01453 820 840 or email hello@mrgsystems.co.uk