Travel – Selling the dream with digital signage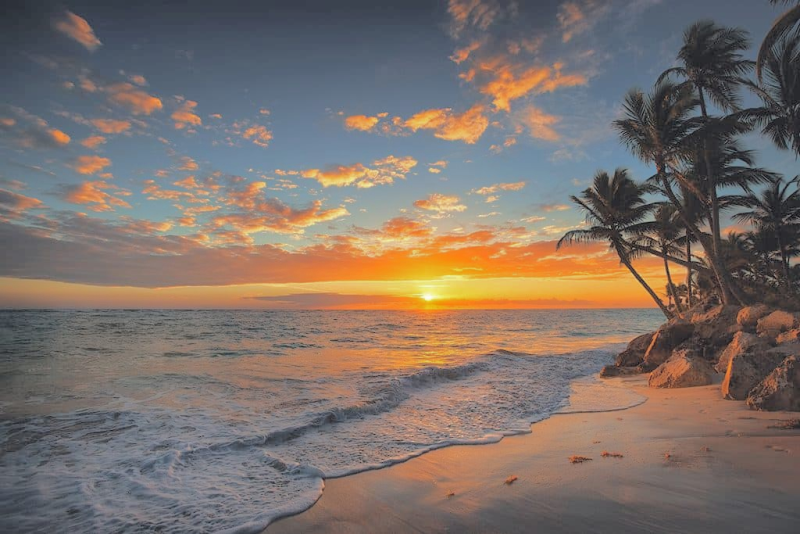 What better way to sell a dream holiday than to show deserted beaches, exotic locations and short break locations to a willing audience keen to get away to far-off places. Whilst many are still cautious about travelling, there are those who are hungry to get away. As the situation relaxes and more destinations become available, those seeking to travel are looking for the sort of information that will entice them to choose their dream holiday.
The cautious might just need some reassurance. We know there are several types of buyers. There's the fact driven, logical thinkers and the emotion driven buyers. This is where digital signage screens are great tools for sharing information that is normally found by deeper reading and research into destinations.
So, whilst you have their attention, don't let them get away. Give holiday seeker's what they need to see by adding key travel advice and facts about popular destinations. Reassure them with details about the steps that airports, hotels and cruise companies have taken to keep them safe. Simple facts like the number of flights every day to a destination will help to put their plans in perspective when they see how many others are making the same trip.
Intersperse the facts with images of the country's scenery, cultural events and lifestyle, which are sure to hit the right chord. Adding video content to screens is guaranteed to catch attention. There's a wealth of good quality videos available that will make the screens pop and can be relied on to provide the eye-catching content that makes people linger a little longer. What if I told you that you can add a live weather feed? There's nothing like showing hours of guaranteed sunshine and great temperatures to make a sun seeker happy.
Managing all of this is easy with the right system. We will help you through every stage. From choosing the right screens and media player, arranging the installation and making sure you know how to get the best out of your system. We can even manage the system on your behalf if that helps you to concentrate on the business of selling more holidays.
LiveSpace digital signage is a versatile, easy to use and surprisingly affordable digital signage solution. It's a better way to communicate using memorable and eye-catching promotions to help your business remain successful.
If you would like to know more, we'd love to hear from you.
You can contact us at hello@mrgsystems.co.uk or call 01453 820840 and we'll be delighted to discuss LiveSpace in more detail with you.