We go one-to-one at a digital forum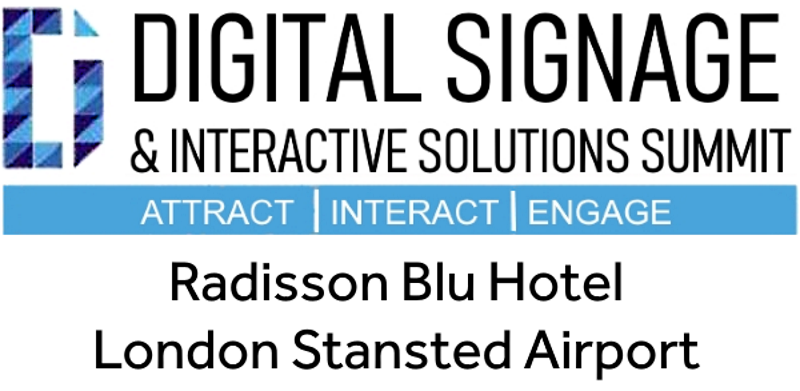 Exhibitions have always formed a big part of our marketing year. We very much enjoy meeting people. But in September we tried something a little different, you could say; blue sky thinking. We went speed dating!
The Digital Signage and Interactive Solutions Summit [DSISS] took place at the Radisson Blu, Stansted and it was two days of guaranteed meetings with people whose express intention was to find digital signage solutions for their business.
Because the focus was narrow, we knew we were a good fit. Many exhibitions we've been to are for a whole industry sector. For instance Retail requires a large spread of different suppliers for their various activities, like shop displays, EPOS, on-line and payment solutions etc. Visitors could have anything in mind when they attend, so attracting and meeting seriously interested people to your particular product at an exhibition, can be more miss that hit.
The Summit turned this on its head and focussed on a particular solution. The representatives from a very wide range of industries attended. These included retail, hospitality, corporate and many other sectors, looking for digital signage. So, from the point of view of meeting someone who is genuinely interested, we hit the ground running.
What did we discover?
There is a big appetite for digital signage and interactive solutions. Some are new to digital signage and others are old hands looking for new capability or wanting to stretch that capability further. Our expertise with automated data feeds and our take on localisation proved popular.
It turned out we were double booked for much of the time. And whilst there were two of us to talk to the delegates, address their questions and describe how LiveSpace approaches the solution, we only had one monitor with which to demonstrate. Next year we will definitely ensure we have the capacity to show off the system to our separate visitors.
At the time of writing we don't know how successful this event might be, but I can tell you we have several appointments booked to meet again. So, let's hope you read about those in the future.