Future Decoded 2016 at London ExCeL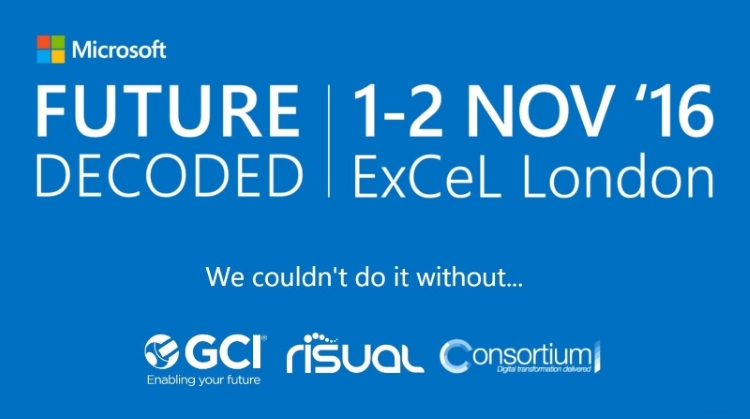 Recently the development team visited the Microsoft event Future Decoded 2016 at London ExCeL. One of the central themes of the keynote speakers was Artificial Intelligence (AI). Katja Hofmann from Microsoft Research Cambridge talked about using bots in the Minecraft game to learn about their surroundings and make informed decisions based upon previous experience. One example was navigating through a room to a target square without falling into a lava pit.
Another speaker demonstrated a technology that allowed sounds to be retrieved from the minute vibrations of objects in a video. Abe Davis a researcher at Stanford University showed how speech could be recovered from a silent video of a packet of crisps. Researchers were also able to retrieve useful audio from a video of the leaves of a pot plant. Breakout sessions attended included:
NHS Case Study: Implementing Hybrid Architectures at South London and Maudsley NHS Trust An examination of using a mixture of in-house and cloud (Azure) architecture to support staff and clinical commissioning groups.
Powering the transition to DevOps with Docker on Windows and Azure Although Docker has been around for a few years in Linux, it is fairly new to the Windows world. Docker allows an organisation to package applications and its dependencies into a container that can then be easily deployed across multiple locations.
ASP.NET Core for Angular 2, React, and Knockout developers As our latest product LiveSpace heavily utilises Angular 1, it was worthwhile to see what the latest version of Angular provided in partnership with ASP.NET. It certainly gave us food for thought!
Of course, no day at one of these events is complete without a trip to an Indian restaurant. This year we went to East Ham and visited the Taste of India Pure Vegetarian restaurant, it was unanimously deemed to be the best Indian restaurant in London.