Welcome to the inaugural MRG Newsletter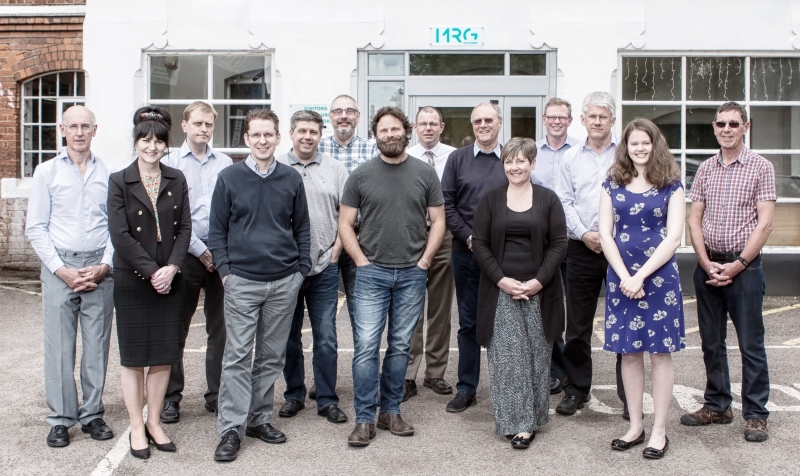 It may seem surprising that we have not issued one before in our 33-year history but we have always seen ourselves as Technical-led, rather than Market-led. Hence one of our sales lines is "one of the best digital signage companies you've never heard of"!
So, why a newsletter now? It's because we feel that we want to keep everyone informed of what we are doing in between the trade shows that we attend. We've had an exciting year with installations in the National Assembly for Wales and the new YouTube Space in London. We've exhibited at the Retail Digital Signage Show at Olympia, the ICE Totally Gaming Show at the Excel, the Gloucestershire Business Show at Cheltenham's famous Racecourse and are just preparing to be at the Bookmakers' Trade Fair in Solihull later this month.
Very importantly, we launched LiveSpace this year. This is a "start with a blank sheet of paper" development of a comprehensive signage/display system. We have great skills in dealing with multiple feeds of data and distributing selected elements to remote locations in real time. We learnt this from the betting industry, with great high street brands such as Coral and Paddy Power, where the amount of data has increased exponentially over the last ten years, and we now seek to use that expertise in other markets.
Finally, I want to emphasise that the team, most of whom are in the photo taken in front of our offices at The Mill, strives to be as approachable as possible. Whether you are an existing, former or possible future customer, please be assured that you can contact us at any reasonable time and we will respond as quickly as possible. Please let us know what you think of this newsletter and if there's anything you'd like us to include in the future.
Finally, finally, thanks for reading this!