Hot prospects at the Retail Digital Signage Expo, Olympia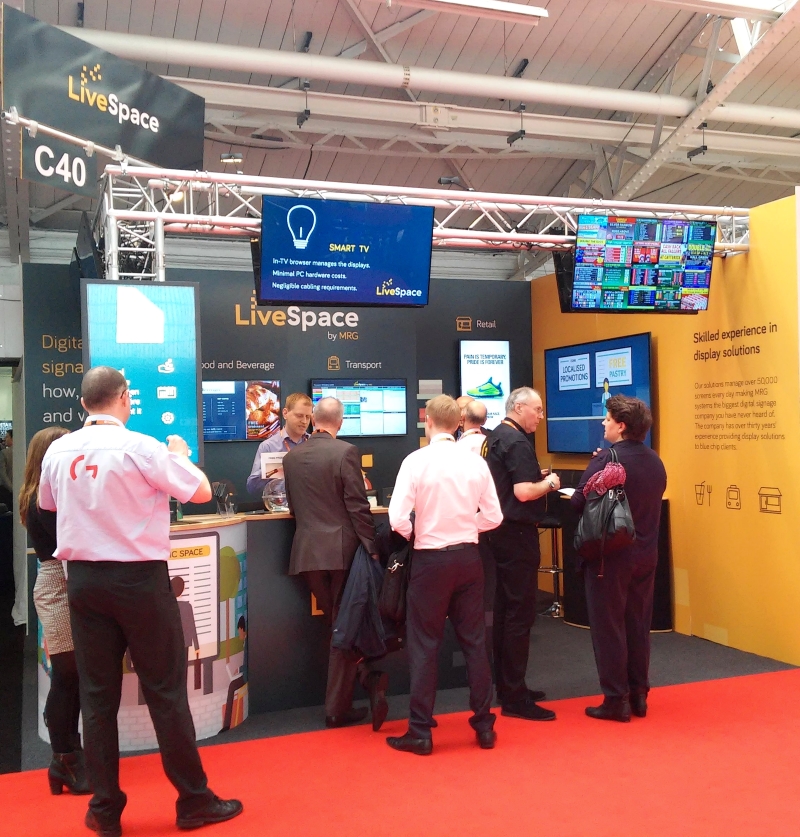 When we attended the Retail Digital Signage Expo at Olympia for the first time this year we went with a proposition we thought was engaging:
What if, for your next poster campaign we could save you printing time and cost, postage and delays hanging the posters?
And what if you could respond to your competitors' offers at the push of a button?
How about managing special offers and localised promotions?
LiveSpace, the new digital signage system from MRG systems allows you to display your messages how, when and where you want them.
And so it proved. The response was fantastic, not only did we entertain numbers we have not seen previously at an exhibition, we also met some of the UKs top directors and decision makers in the retail industry. The response was fantastic and talks are taking place with leading companies about how LiveSpace digital signage can be implemented into their projects.
We will be at a number of events throughout the year, so look out for the LiveSpace digital signage stand and join us for a chat when the opportunity presents itself, we would love to meet you.
MRG and LiveSpace – Complete Control.