Why LiveSpace digital signage is right for your screens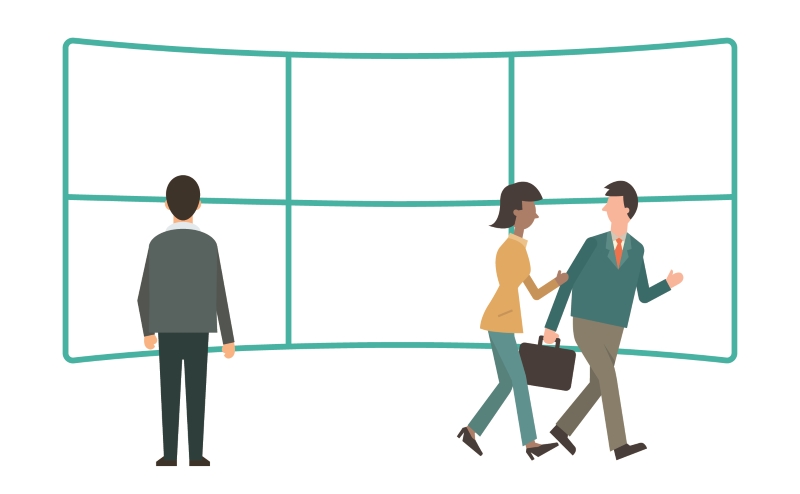 What is LiveSpace?
We have created LiveSpace digital signage using the latest development methodologies. Two features we have concentrated on are the capability to manage a very large number of client connections and secondly the speed of transmission between the server and the client. Some of our customers rely on the transmission of live data in real-time and so every LiveSpace customer will benefit from the new techniques we have included.
The system is designed to be hosted in the cloud but we know that some customers will prefer to host it themselves. Whichever option you choose there is peace of mind in the knowledge that remote support can be provided to suit your own operating hours.
Live Space will display your content on your screens how, when and where you want it. LiveSpace will manage data, images and video, etc. from any number of standard formats, and combine it with a template written in HTML used to create a dynamic display. The central server monitors the data and only sends updates to the clients when changes are detected. This means the bandwidth requirements to run the screens are kept to a minimum while also providing a faster response than traditional polled systems.
Another key concept of LiveSpace is that of control interfaces. These allow a user with the correct access rights to preview the display of a particular template and interact with it to exclude or change the order of items, change data etc. When the changes are saved any clients displaying the same template will receive the update. Local control of some aspects of the display can be provided by assigning different control interfaces depending on access rights. Thus someone at head office could create and schedule a promotion, allowing the local operator to add any local data required.
LiveSpace gives you complete control of your advertising and the customer experience you want to share with your customers.
Who is LiveSpace aimed at?
LiveSpace is an all-encompassing digital signage system. Because of our long history providing display solutions to clients in particular sectors we are experts at providing solutions which maximise the transmission and display of your advertising and promotions with utmost efficiency. Whether it is a single screen in one location or multiple screens in thousands of locations, LiveSpace delivers your content how, when and where you want it. Some of our clients have over twenty screens in every one of their 1800 outlets. Each one of these screens has been assigned a function and is managed centrally from their own head office.
Why is LiveSpace suitable?
LiveSpace is easy to use, takes minimal time to set up and can be managed by anyone with access to a PC and the correct login credentials. Whether you are a sole trader or a high street brand with multiple outlets no-one needs to pay expensive managed service costs. And with remote support available there is always someone to provide help and advice.
A multitude of different methods are available within the system to promote your business. This might consist of a slideshow of product images or a carousel of promotional videos. One of the strengths of LiveSpace is that customer user interfaces can easily be created that are designed around the data to be controlled. This simplifies the day to day operation of the system
How does a company get its data onto the screens?
LiveSpace is capable of receiving or collecting data from a variety of systems. Any changes in the data are automatically sent to the displays. The scheduler sets up changes to the displays in advance without the operator having to be there and enables promotions and advertising to be scheduled on the displays at the same time. Another component of the system has been the inclusion of an interface for local managers to use. One example is those businesses who wish to manage perishable stock. A selection of templates is devised for local managers to promote time-limited offers in order to better manage their stock. Head office define the rules and manage how the offers are used.
Where can LiveSpace be seen in the near future?
At the ICE exhibition in February the content will be betting specific – visitors need to see the display of live odds changing and reacting to the market for every runner in a race or the many markets designed for a wager between teams. We also have products which display form data for all the major sports. Come and visit us on stand S1-226 very close to the main entrance.
At the Retail Digital Signage Expo in March LiveSpace will have some exciting ideas to share and will display some of our best examples of digital signage used in the transport, food and beverage and other retail arenas. We are on stand C40 in prime position at the top of the stairs so you can't miss us. We hope you will stop and we look forward to meeting you.